We here at Muller Toyota value customer service above all else. We want you to leave our dealership with extra cash in your pocket and a smile on your face. We strive every day to live up to, and surpass, your expectations.

We hope you had a wonderful experience with us here at Muller Toyota. Whether you were buying a new car or servicing your current one, we want to know what you think. Leave us a review on one of the review sites listed below.

What to include in your review:
Which staff members you worked with.

Any details about your visit.

Any helpful feedback to improve our customer experience.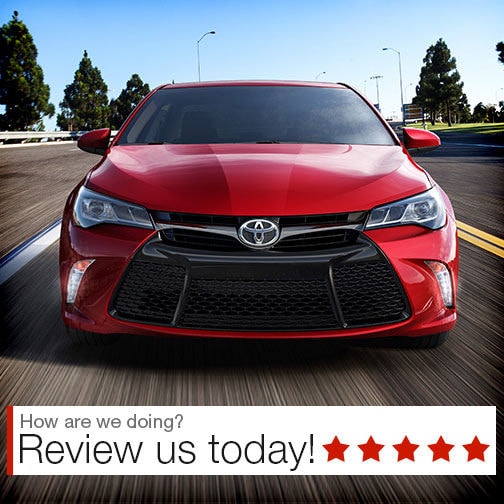 Do you follow us on social media? Head to the links below to like and follow us on Facebook and Twitter! Stay in touch to hear the latest news from Toyota, and we'd love to hear from you in the comments!