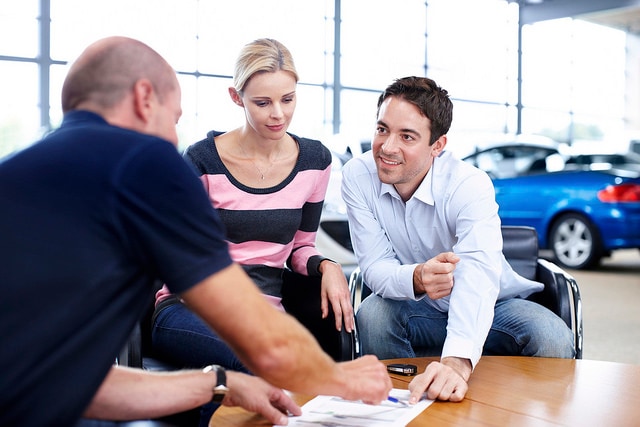 For most people, after buying a house, buying a car is the most expensive thing they will ever buy. That is why choosing the right financing is an important decision. While many buyers might get financing before they even come to the dealership, there are some clear benefits to dealership financing.
Dealer Advantages
Even if you already have financing, it can be a good idea to let the dealer search for financing for you. This is because the dealership has access to a much wider range of financial institutions that the average buyer. It is possible that the dealers will be able to find a lower rate and better overall terms, which will save you money.
Convenience
Another reason to choose dealership financing is purely for convenience. With dealership financing, you can choose your car, settle on a price, and sign all the papers in the same place. Whereas, if you finance elsewhere, you have to go there to finish the loan process.
Unique Options
A final advantage is that dealers have access to unique financing options through the manufacturer. These programs offered through Toyota can include benefits like lower interest rates, cash back, and other incentives.
If you have any questions about how to finance through the dealership or how to take advantage of it, give us a call at Muller Toyota today.