There are few towns that offer the combination of picture-perfect good looks and historic feel quite like Clinton, New Jersey. Located in Hunterdon County along the south branch of the Raritan River, Clinton is a town that will stop you in your tracks with its beauty. This town's dashing looks are one of the many reasons why Muller Toyota is happy to serve the Clinton area.
First founded on April 5, 1865, the town of Clinton was named for DeWitt Clinton, the Governor of New York at the time. If you find yourself strolling through the town, you will notice there is plenty to see-but the most eye-catching sights are the two mills that lay on opposite banks of the South Branch Raritan River. The Red Mill dates back to 1810, when it was used for wool processing, while the Stone Mill was originally a gristmill reconstructed in 1836. Each of these mills is now used for slightly different purposes.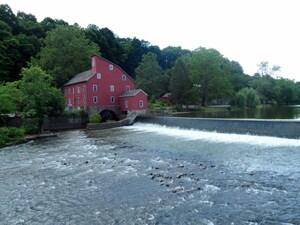 The Red Mill is often associated with the town's landmark 10-acre Red Mill Museum Village, which is home to a replica of a log cabin, an old schoolhouse, and the Mulligan quarry buildings. In the Stone Mill, you will find the Hunterdon Art Museum, the town's center for cultural experiences known for its contemporary arts, crafts, and design.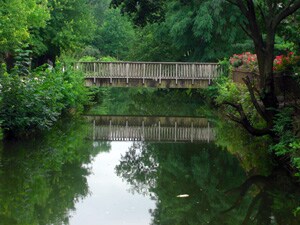 Along with offering unparalleled landscape scenes and a variety of cultural and historical experiences, the town of Clinton has also been featured in a number of movies throughout the years. The town acted as a backdrop in popular films like "In and Out" with Kevin Kline, "One True Thing" with Renee Zellweger and Meryl Streep, "My Giant" with Billy Crystal, and "Turbulence" with Ray Liotta. 
Clinton is a beautiful town with a vast and storied background. It is no wonder that Muller Toyota is happy to continually serve as this area's Toyota dealership!